We went into the first chemo treatment with such anxiety and worry as we did not want to cause more discomfort for Zeus. The side-effects list we were sent home with was just terrifying. Not just for him but for us as well. However, we had blood checks every week and each time the results came back "perfect". He is such a champ and we could not be happier with how things are progressing. None of the side effects became a reality except for maybe a bit of loss of appetite – but he has always been a picky eater so it is hard to tell.
I like to think that we have our new normal. Life is different. Life is also better. Zeus is running again but our walks are shorter and modified as he tires faster. We found new things to do and new ways to play. I am looking forward to new adventures and cannot wait to see him swim again.
The day before surgery..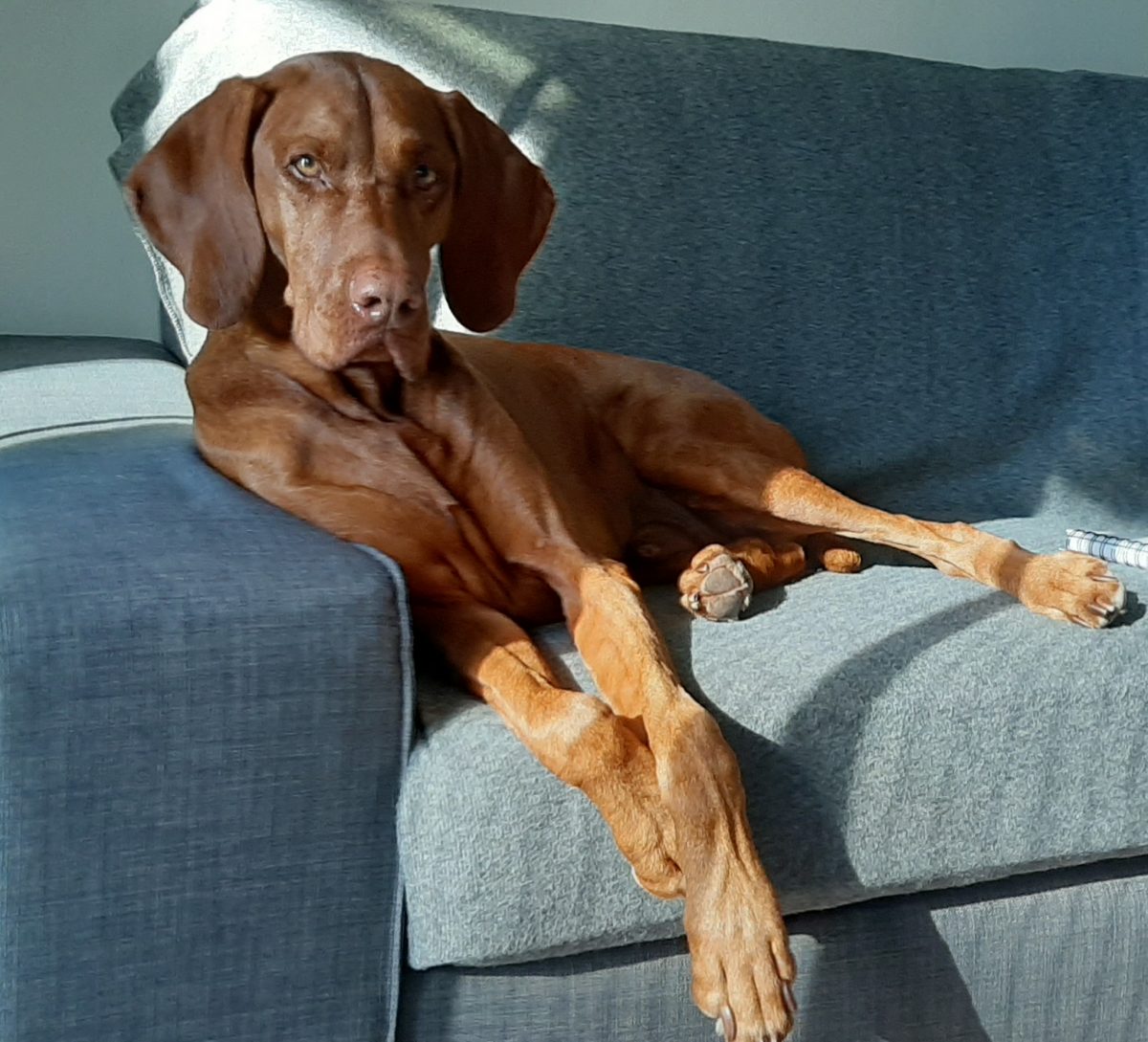 And below…I made him a shirt! You can see the excitement and how impressed he is with my sewing skills. The cat was curious too, as they always are.
(We have to keep his scar covered for now because he has a large flap of excess skin. He obsesses about and tries to chew it off. The surgeon will check it again in a month and if it's not getting smaller they may need to cut it off. In the meantime my sewing machine is out and I have a good excuse to use it!)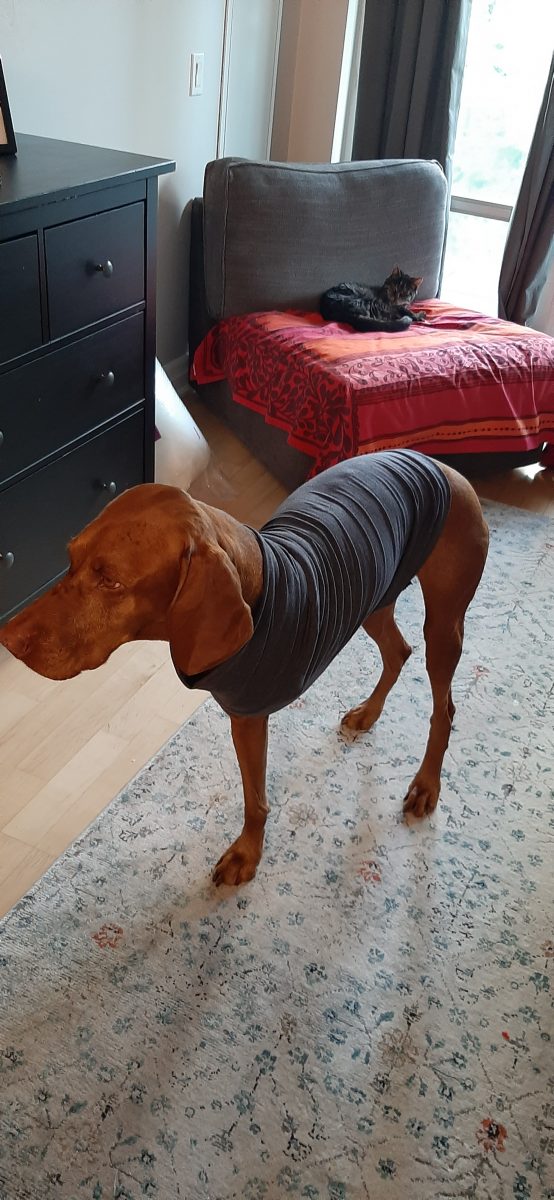 Our next chemo is on Wednesday and we hope he continues to do well!